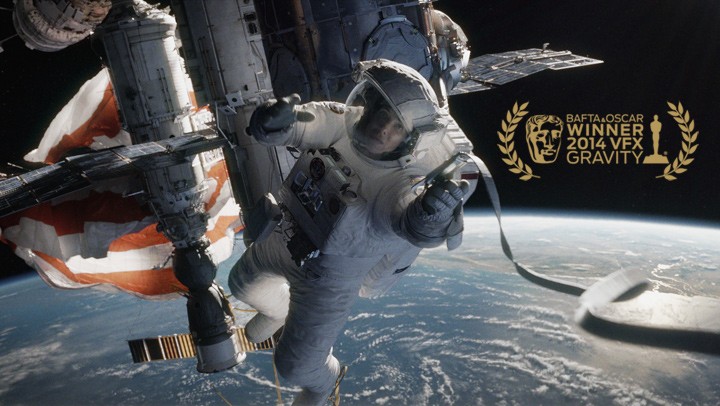 Congratulations to our friends at Framestore for their success and devotion, we were there finishing up our Rated People Tv Campaign when the Bafta and the Oscar were announced sharing the joy of the all crew and team.
Gravity has won the 2014 Oscar for Best Visual Effects, completing the trio of top VFX honours alongside the Bafta and VES.
It was part of an outstanding night for the film, which saw it take seven awards including Best Director for Alfonso Cuarón, Best Cinematographer for Emmanuel Lubezki, Best Editing, Sound Mixing, Sound Editing and Original Score.
VFX Supervisor Tim Webber, who collected the award alongside CG Supervisor Chris Lawrence, Animation Supervisor David Shirk and Special Effects Supervisor Neil Corbould, said:
"On behalf of all of us, thank you to the Academy in a year with such amazing visual effects. Visual effects and filmmaking is all about the team and there're far too many to thank properly, but I'd like to mention David Heyman, Nikki Penny, Emmanual Lubezki, all of the shooting crew, Rising Sun Pictures, and the incredible team at Framestore." "It seemed like a crazy project, so thank you to Warner Brothers and in particular Chris deFaria for believing in it, to George Clooney and especially Sandra Bullock for filling our effects with life and emotion, but most of all to Alfonso Cuarón for having with Jonás the vision of this breath-taking film, the audacity to make it happen and the courage to trust us in having such a big part in making it come to life. Finally, thank you to all our families and the families of the visual effects artists. Thank you very much."
Watch Tim's speech here. The award is Framestore's second Oscar, adding to our statue for The Golden Compass.